HUGE SAVINGS
SAME GREAT SUPPORT
All Mumberry maternity clothing includes our patent pending Mumband® belly support - built right in! Get the belly + back support you need, while looking stylish and feeling the comfort of our luxury fabics.
Sale prices are good Monday, September 25 through Thursday, September 28 at 11:59 pm MST.
SHOP STYLES UP TO

70%

OFF!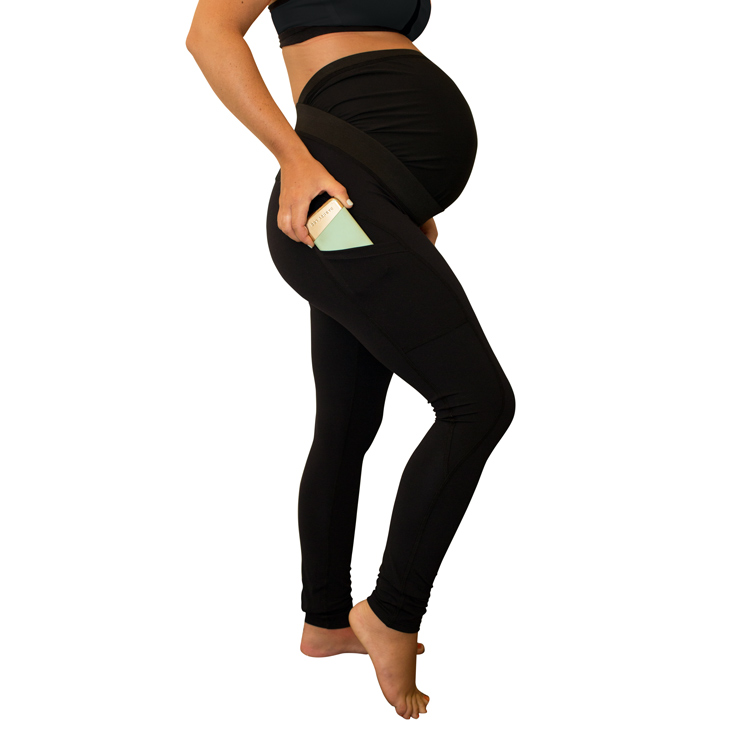 POWER LEGGINGS
$78.00 $59.99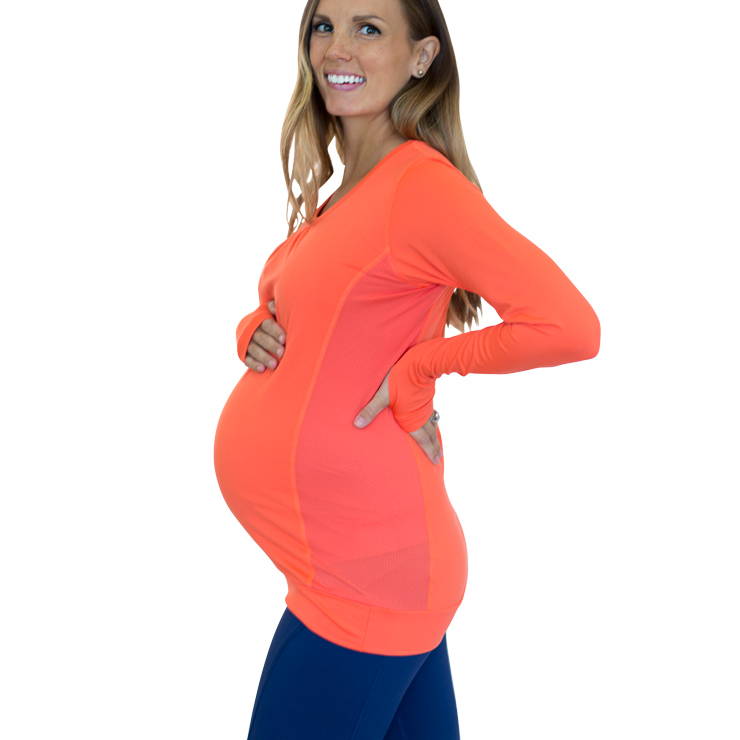 DYNAMIC TEE
$58.00 $22.99
TESTIMONIALS
"I love the Mumband. It kind of saved my life! I had a lot of back pain because I was carrying the weight of 2 babies. So I would wear a Mumberry top...and I noticed such a difference in my back! Sometimes I would just change into those shirts, just for the extra support that it gave me because they were so comfortable to wear."
"Compared to the other clothes I wear to work out, they're just so much more comfortable! The Mumband just helps hold everything in and lift everything up so I don't feel like I move anywhere - I feel really supported."
"I wore [Mumberry] apparel to the gym, even at night because it helped support my back while I slept. I wore it the grocery store. Everywhere except church basically.."
"I've had Braxton Hicks with my previous pregnancy when I worked out. With this pregnancy, I've had no Braxton Hicks! And I think it's because I've had the extra support [from wearing Mumberry]. I've been able to do the same workouts I did before I was even pregnant."
"...one time I had to wear my other maternity clothes and I noticed a HUGE difference. My body was much more sore. I didn't have any support going on around my belly."
"The fabric is so soft that I wear these clothes at home too, and at work. The Mumband is perfect because my belly isn't huge but my back is always hurting so the Mumband helps with lower back pain for me."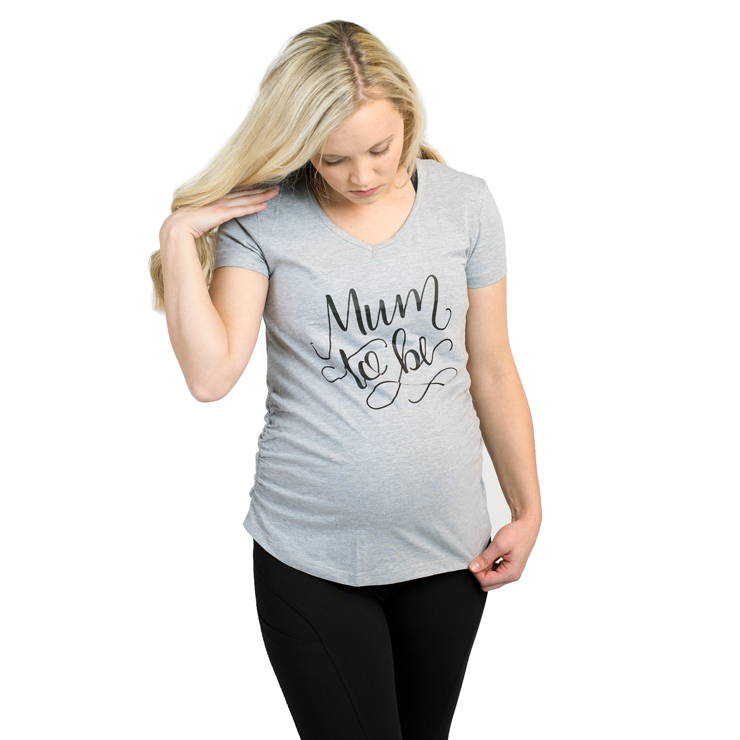 MUM TO BE CASUAL TEE
$26.99 $5.00
OUR GIFT TO YOU
Get this Mum To Be Casual Maternity Tee for only $5.00 with any purchase!
If you're ready to share your news with the world (or just want to remind people that you're actually pregnant and not just throwing pickles and ice cream into your shopping cart), then this tee is for you!
Cotton/Spandex blend is soft and comfortable with just the right amount of stretch. The ruched side seams allow plenty of room for that baby belly to grow so you can wear it through all trimesters.
Sizing has been adjusted for pregnancy so order your pre-pregnancy t-shirt size. Size up for a more relaxed fit.
FAQ's
The Mumband® is a soft, stretchy support band built into all Mumberry apparel that provides crucial belly and back support. The unique, patent pending design cannot be found anywhere else! The Mumband® is positioned low in the front (at the base of your belly in the front) and high in the back (lumbar region of your back) to help lift and redistribute the extra weight. This placement provides exceptional support for your belly and back and may also help to provide pain relief from strained back muscles and round ligaments.
Mumberry styles will stretch right over a growing belly. Just slip on the clothes like normal, position the Mumband® elastics to your comfort, and go! The Mumband® can also be folded down for wearing in the first trimester (when your bump may be smaller), or even after delivery!
Order your pre-pregnancy size. Mumberry clothing is designed to fit your entire pregnancy. You can also reference our Size Guide to view specific measurements.