About Us
Mumberry maternity was founded in 2013 by Chana and Traci.
A few years ago, we noticed that limited activewear options exist for pregnant women and even though neither of us had been pregnant, we started developing a line of maternity workout clothing with integrated belly support - using pregnant friends and neighbors for feedback, and even a 5 lb rice bag to help simulate the weight of a belly!
Coincidentally, during the development of this product line, we both became pregnant and delivered our babies just 2 weeks apart! Our first-hand experiences with exercise during pregnancy is what really allowed us to perfect the clothing design. We've used it, we love it, and we know you will too!
Our Mission is for you to stay active and healthy during your pregnancy
You're pregnant but determined to not let that slow you down. Girl, consider Mumberry your best friend. We provide you with apparel, accessories, and inspiration for your active lifestyle. By focusing on performance, comfort, and style, Mumberry is sure to replace those over-sized sweatpants.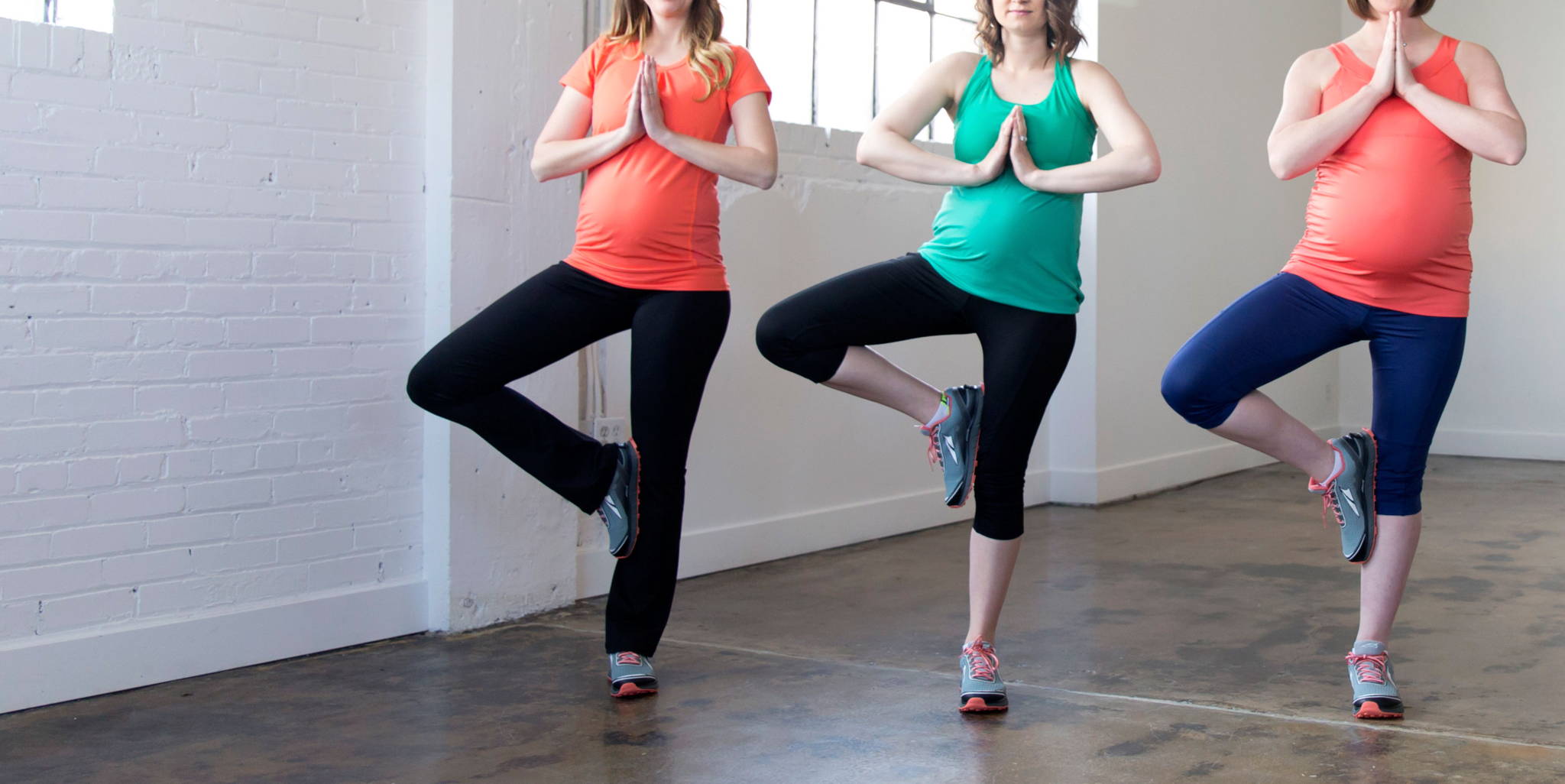 We think your maternity leggings should do more than just cover your bump. Our clothes use the highest quality technical fabrics with moisture-wicking capabilities, four-way stretch, chafe-resistant seams, and the patent pending Mumband® support design.
We know that being pregnant should not equal being frumpy! There is no need for your maternity activewear to sacrifice style. Our flattering silhouettes will keep you looking and feeling sexy regardless of the size of your bump.
We believe in healthy pregnancies! Let us help by providing nutrition tips, prenatal workouts and more! Our blog and social profiles are easily accessible and can become a reliable resource to keep you in tip-top pregnant shape.