How to Feel Good During Pregnancy

HOW TO GET MORE ENERGY,
REDUCE PAIN,
AND FEEL GOOD DURING PREGNANCY
Video 3
Watch this video to learn how Mumberry clothing featuring the Mumband® support band can help you feel more energized, reduce aches and pains, and just feel GOOD during pregnancy.
---
If you missed the second video (How To Reduce Pregnancy Aches and Pains), no worries! You can catch up now by clicking the button below!
---
If you're ready to experience increased energy and pain relief, grab your Feel Good During Pregnancy Bundle now! This price will not last long!
Feel Good During Pregnancy Bundle
This bundle saves you time and pain by supporting you from your head to your (possibly swollen) toes through your entire pregnancy.
The Mumband® belly support band helps ease back and belly pain by supporting your bump with gentle compression and upward lift. No bulky loops, hooks, and zippers like a traditional support belt means you just slip your apparel on and you're ready for whatever the day brings.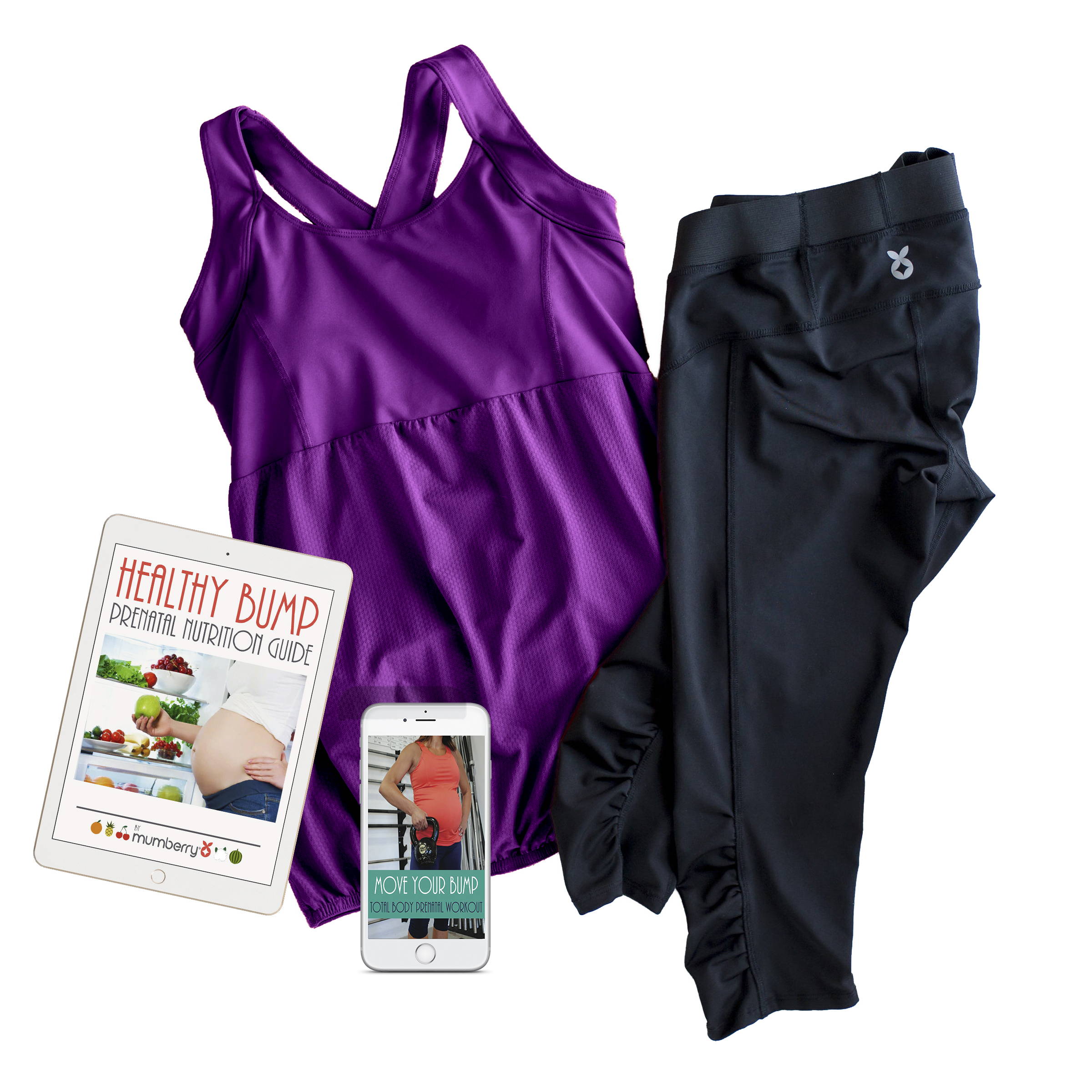 Here's everything included in this bundle:
Flourish Tank: High support tank with thick crisscross straps, built-in bra, and integrated belly and back support. Empire waist, bubble hem are super flattering on the pregnant figure and give your bump plenty of room to grow. Choose from Coral, Emerald, Black, and Violet, sizes XS to XL.
Move Legging Capris: These are our best-sellers for more than one reason! The thick, luxurious material is comfortable and they stay in place so you don't have to waste time adjusting your pants all day. Incredible back and belly support, 4-way stretch and moisture-wicking fabrics, and made in the USA!
Healthy Bump Nutrition Guide and Meal Plan: We've taken all the hassle and guesswork out of eating because we know that pregnancy can make even the most dedicated of mamas too exhausted to plan what they're having for dinner. That's why we created our trimester-by-trimester Nutrition Guide that has a two-week meal plan, complete with 40+ easy to follow recipes and pre-prepared shopping lists and a break down your nutrients needs by trimester.
Move Your Bump Total Body Workout: This downloadable total-body workout is designed just for you! These bump-friendly exercises are divided into 8 five-minute workouts (including cardio, legs, abs, and more!) so you can choose one, or do them all right from the comfort of your home.
$175.98   $99.99
If you enjoyed this video, please share!